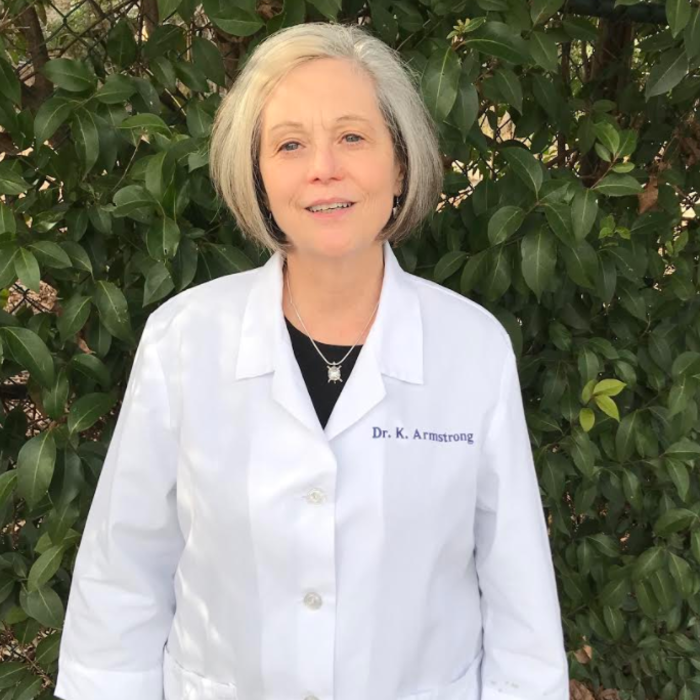 Katherine Armstrong, DVM
Dr. Armstrong is a 1979 graduate of the University of Georgia College of Veterinary Medicine. After practicing for three years in Atlanta she moved to Union County and established Monroe Animal Hospital. Her special interests are Dentistry and Dermatology. Dr Armstrong lives in
Monroe with her husband Larry. They have recently "downsized" from a pair of Great Pyrenees to a Standard Goldendoodle puppy named Sam. Sam loves to hang out at the hospital to meet and greet everyone. In Dr. Armstrong's free time she enjoys hiking and skiing.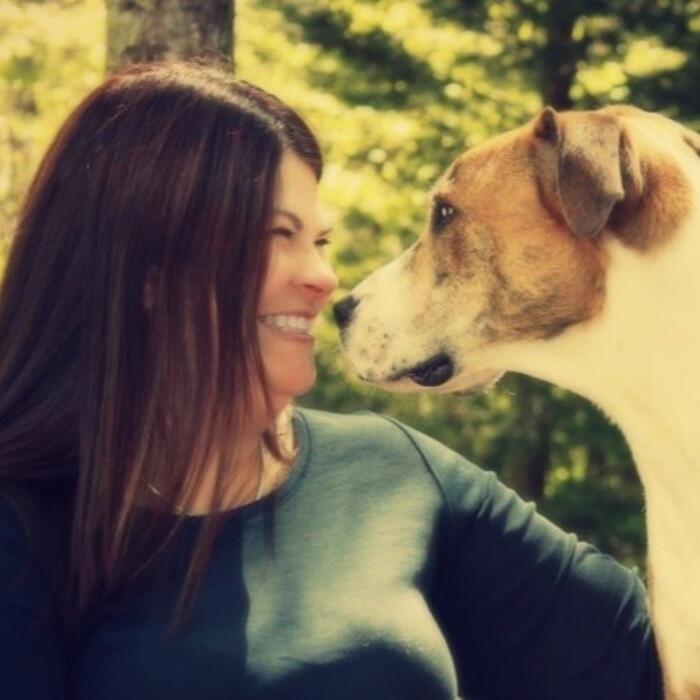 DR. MARTINIE, DVM
Dr Martinie (formerly Dr Strand) is back! After a move took her to the Midwest in 2005 she has returned to her MAH family. Dr Martinie has an undergraduate degree from the University of Colorado at Boulder and obtained her DVM degree from the University of Missouri in 2001. Her Veterinary career has spanned emergency medicine, pocket pets, zoos, animal hospice care as well as her primary love Companion Animals. While she loves to cuddle puppies & kittens, she finds great satisfaction working with families to manage chronic health problems, behavior issues and improving the quality of life for our precious Senior fur babies. In addition to being a member of the AVMA, NCVMA & AAFP Dr Martinie is a certified Fear Free Practitioner and is working toward One Health Certification with the World Small Animal Veterinary Association through Colorado State University. She has two awesome kids that she enjoys cooking, crafting & traveling within her spare time.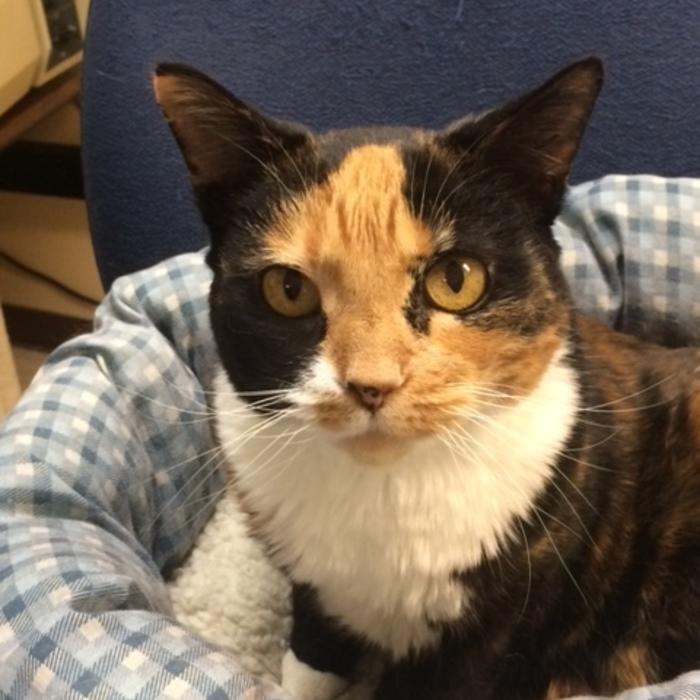 Norma Jean
Norma Jean is Monroe Animal Hospital's clinic cat extraordinaire. She adopted us in December of 2015 when she walked up to Dr. Luckey in the back parking lot. Because of her age and an advanced heart murmur, the decision was made for her to become the clinic cat, rather than trying to place her in another home. Though the marking on Norma Jeans's face make her appear extremely grumpy, she is actually the sweetest cat you could ever hope to meet. She loves to be brushed, nap in her bed by the window and have her belly rubbed. Every afternoon she can be found expectantly waiting for her daily snack of cheese. Because of Norma Jean's distrust of the paparazzi, she has rarely seen in the front of the clinic. Instead, you can rest assured that she oversees all activities in the treatment room, being certain that your pet is treated with the utmost love and care.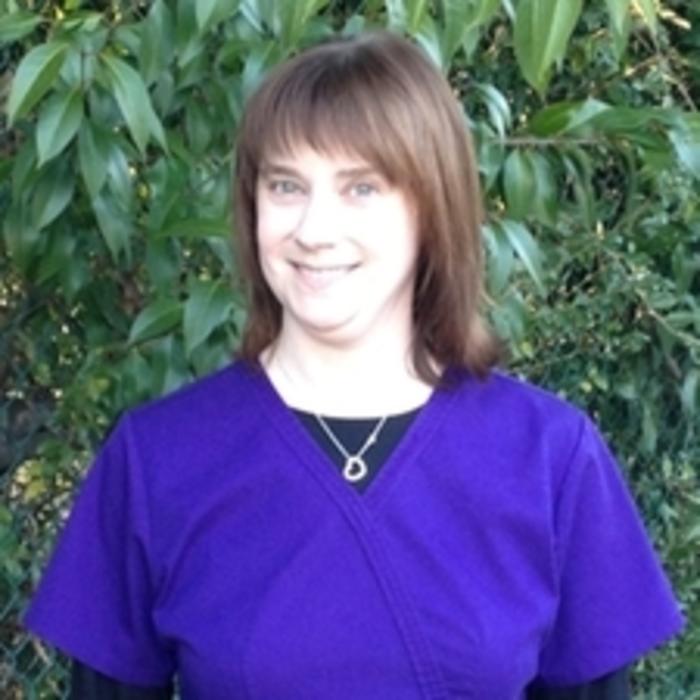 Carrie Office Manager
Carrie was born in South Carolina. She moved to North Carolina as a toddler. She graduated from high school and went on to North Carolina State University graduating in 1995 with a BS in Animal Science. While in school she worked at a cat clinic. In 1997 her husband started his own business and they moved back to Charlotte. In the fall of 1997 she began working at Sharon Lakes Animal Hospital becoming head receptionist in 1998. She came to Monroe Animal Hospital in 2006 as head receptionist, and was promoted to Office Manager in 2009. Working in Monroe gives her the opportunity to be close to home and her son, Aaron.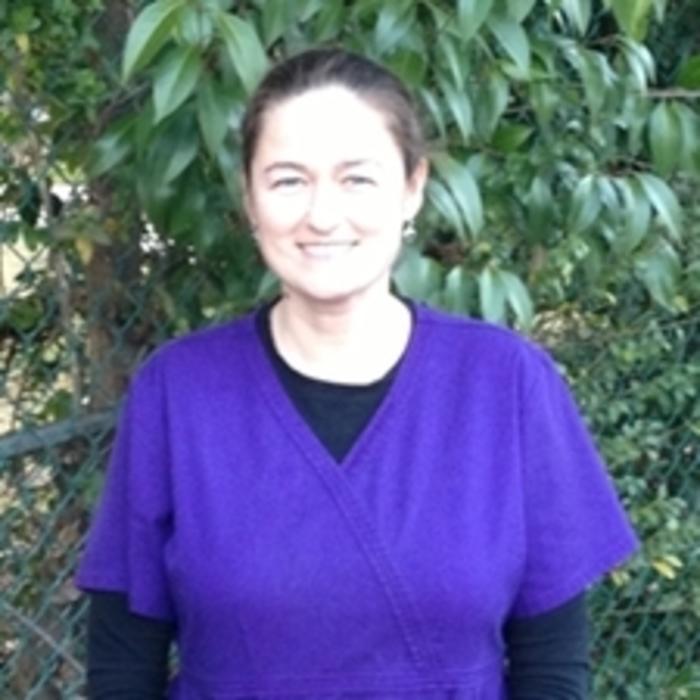 Jennifer Veterinary Nurse
Jennifer is originally from South Boston, Virginia, but moved to Monroe at the age of 13. She attended North Carolina State University where she graduated Summa Cum Laude with a degree in Animal Science. She has been working at Monroe Animal Hospital since August of 1996, and is interested in all areas of Veterinary Medicine. In her time away from the clinic she has her own pet sitting business, which brings her a lot of joy. She has an assortment of animals which include: 3 Border Collies, 1 Ferret, 5 Cats, a Rabbitry, and 1 Chinchilla. Along with spending time with her pets, husband, and daughter, Emma, she enjoys cross-stitching, jewelry making, and has been a NASCAR junkie since the age of 5.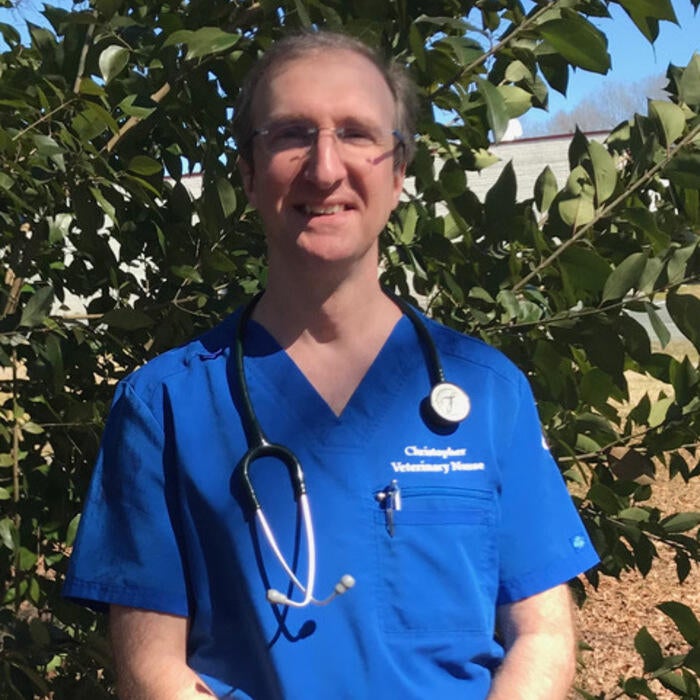 Christopher Veterinary Nurse
Christopher has worked with small animals and Exotics for his entire career in Animal Care. Starting at the age of 14 he found his calling while working with parrots and small exotics. After attaining his degree in zoology he worked at reptile breeding facilities in small and large zoos. Christopher then spent 16 years as a practice manager in small animal hospitals located in Raleigh. After moving to Union County in 2019 he was ready to return to his first love—Direct Animal Medical Care. We are so glad to have his Animal Expertise & Experience on our team. In Christopher's spare time he is busy keeping up with his two daughters who are active in equestrian sports, hiking. gardening and multiple DIY projects.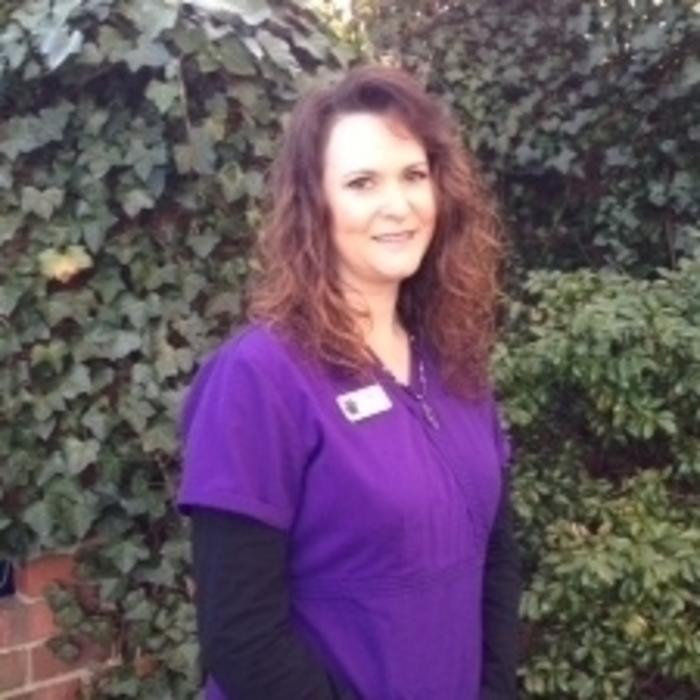 Cheri Registered Veterinary Technician
Cheri is a Certified Veterinary Technician who has been with us since 2002. She graduated in 1996 from Morehead State University with an Associates Degree of Applied Science. Married to her husband Cody since 1996, they have two girls- Cheyenne and Alexandra. Cheri loves cats and has four of her own, Beau, Wade, Athena & Snowflake. Her years of experience are mostly in small animal pratice, but include two and a half years working with Internal Medicine Specialists. She loves teaching and training others in the veterinary field.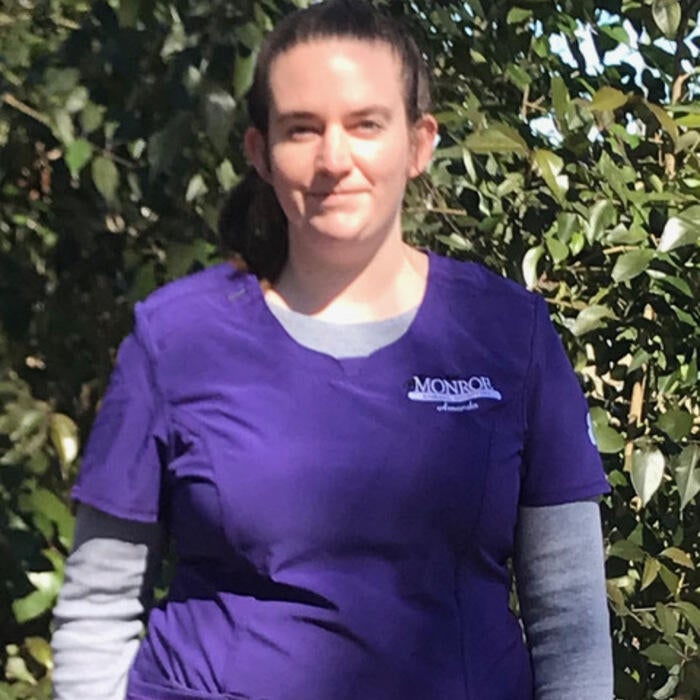 Amanda Registered Veterinary Technician
Amanda is a Union County Native. She has always loved animals both large and small. A 2020 graduate of Central Carolina Community College with an Associate Degree, Amanda became the Newest North Carolina Certified Veterinary Technician to join our team—not an easy accomplishment. We are so proud of her! Currently she cares for her personal goats, chickens & dogs as well as providing excellent care for Monroe Animal Hospital's patients. During free time she enjoys hiking, crafting gardening and spending time with her family, friends and pets.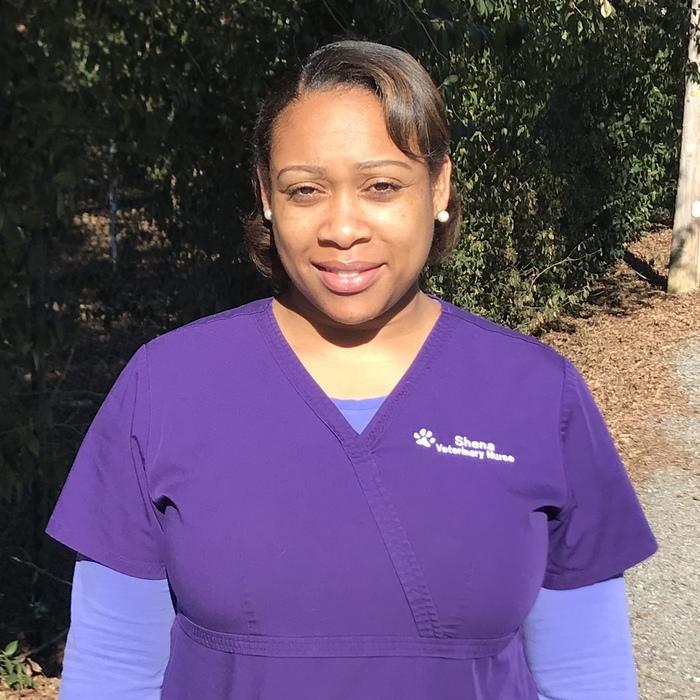 Shena Veterinary Assistant
Shena is from Monroe and has always loved animals. After graduating high school she attended Tuskegee University located in Tuskegee, AL where she received both her B.S and M. S. degrees in Animal & Poultry Science. During her graduate research Shena microscopically identified 6 species of coccidia (intestinal parasites) that infect goats here in the southeastern United States, using Alabama as a model. This was the first time in research history that these particular parasites were characterized and identified in a southeastern state. Shena returned to North Carolina and in December 2013 she began working with Dr. Armstrong and became a part of the team as a Veterinary Nurse. Shena enjoys every moment with her two fur babies, Rocky & King, watching movies and just relaxing.